Home
Profile
Articles
Reference Info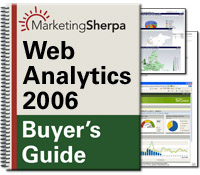 Web Analytics Buyer's Guide -- 2nd Edition just published
Do you need better reports to measure your Web results from search, affiliate, email, site tweaks, or online ads?
This 2st edition Buyer's Guide to Web Analytics gives you comparison charts for 39 products and lists what 498 clients are using.
More info...
New testing content 11/13/2011
These are a few pages that describe my background and experience related to Web analytics.
I have been working at Visual Sciences in McLean VA, as a full time Senior Consultant since August 2004. Visual Sciences merged with WebSideStory in February 2006, and then Visual Sciences was acquired by Omniture, Inc. in January 2008. At Omniture I am currently the Sr Manager of Discover OnPremise Consulting Team.
Prior to joining Visual Sciences, I was an independent consultant helping companies figure out how to more easily measure specific business results from their Internet marketing activities, and to implement plans for improving and growing those results over time.
If you came here looking for consulting help, I'm afraid I can't help you now, but three people I know well who might be able to help are Jim Sterne, Josh Manion and Will Weidman. Check out their web sites and contact them if you have a need they might address.
eMetrics and Web Traffic Analysis -
Measure what matters for people coming to your web site.
Identify your highest value web site visitors.
Understand web traffic in terms of your business goals
Understand the "measurability" of your web site.
Web Marketing Strategy Development -
Integrate your web strategy with other marketing plans.
Deliver real business value with your web site.
Determine the right balance of outsourcing and inside development work for your web activities.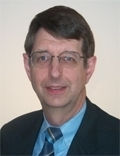 "I've known Terry Lund since the inception of commercial Internet use. He has an innate sense of how companies can take advantage of the Web and a true hands-on knowledge of making it work."
"Terry was a key contributor to virtually all aspects of building and maintaining www.kodak.com for more than 8 years, beginning literally from Day 1. He can provide valuable advice and contributions for any business situation using Internet technologies. He brings a strong combination of real world experience, a solid background with business and technology, and tremendous skills as a manager and leader. "
" Terry has Internet running in his DNA. He has an instinctual feel and hardened experience for what works and how to get it done. His combination of business and technical knowledge will translate into a positive ROI if Internet marketing is important to your organization. "